I know the fun of getting horsey gifts from my friends as a horse lover. And I know the thrill of choosing the right gift for another horsey friend.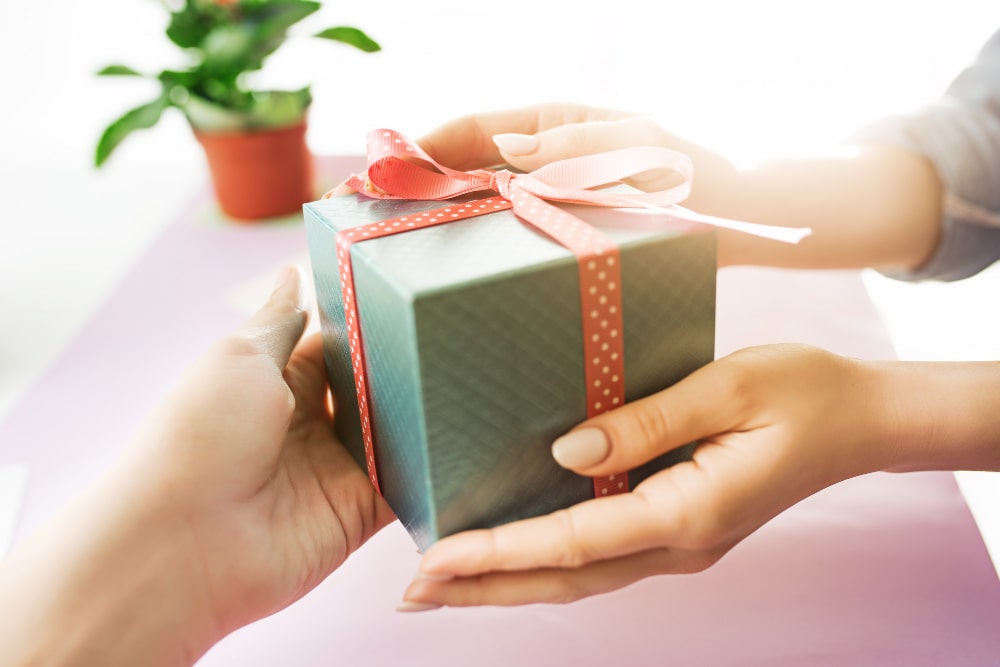 We all need gift guides to help us through this rather difficult task of choosing the right gift, whether for friends or ourselves. If you have undertaken this task, then this is the perfect article for you.
We have chosen a list of the most fun gifts for horse lovers. 
What is the meaning of a gift horse?
You've probably heard of the phrase "doesn't look a gift horse in the mouth." 
"Gift horse" in this phrase simply refers to any gift given to you by a person. It means that you should refrain from criticizing the present, even if you do not enjoy it. 
Everyone should appreciate the gesture of gifts. 
20 funny gifts for Horse Lovers
We have compiled a list of 20 funny gifts for horse lovers. Your horsey friends will appreciate any of these gifts.
Because I have found that funny and practical usage gifts are more appropriate for equestrian friends. This is a way to show how much you appreciate their love for the horses.  
I know it can be difficult to come up with the perfect gift, especially if you aren't a horse fan, so perhaps our list will eliminate some guessing.
1. Watercolor Painting Colorful Rainbow Portrait
Nothing preserves memories more than pictures and portraits. 
Take a sneaky photo of your friend having a beautiful time with their horse, and you've got quite the perfect gift for any horse lover.
You can turn the photo into a digital portrait painting if your friend enjoys paintings more than pictures. 
If not, then just go to a studio and frame that awesome picture of your friend. 
2. Horse Print Welly Rain Boots
We all know how much our female friends love rain boots and boots in general. 
The chances are that your friend loves boots just as much as the next woman. 
This is why I think this is an excellent gift for a horse-loving woman friend. The beautiful horse print adds another funny layer to the gift.
3. Handmade Leather Horse Journal
This handmade journal is stunningly beautiful. Any normal person would drool over getting one of these as a gift. Then imagine how much your horse lover friend will enjoy one or two of these. 
Journals are also one of the best gifts to give if you want someone to remember you for a long time. Every time they write in the journal, they'll be reminded of you, which I think is the best thing that can happen with a gift.  
4. PERSONALIZED HORSE STALL SIGN – Wood
We all know this kind of wooden sign will look funny in a modern home. This might be the perfect gift for your humor-loving friends. 
No products found.
Besides, the 18th-century modeling of the sign will remind everyone of the wild past of the horses and horse owners. All in all, this gift should be in your consideration. 
5. Sculpted Hand-Painted bas Relief
The design of this bas relief is very emotional. It will instantly remind your friend of all the beautiful memories they have with their equine. 
If you're the emotional gift kind of person, then go with this beautiful sculpted and hand-painted bas relief.  
6. Silver Tone Expandable Wire Horse Bracelet
The phrase "I'd rather be riding" is very common among horse lovers. You've probably heard it very often from that one friend who is dedicated to horse riding. 
This bracelet is a great humorous gift to give to them on any occasion. They will love it!
7. Whimsical Sitting Horse Eyeglasses Holder Stand
If you have an equestrian friend that uses glasses, then this gift is perfect for them. 
The design is humorous, and anyone seeing this for the first time will get a good laugh out of it. 
It's the perfect funny and practical gift for horse lovers. 
8. All About Horses: A Kid's Guide to Breeds, Care, Riding, and More
All horse lovers know the need to acquaint their children with horses. The kids also love to know all about animals at that age.
As a kid, just like most other kids of my age, one of my most desiring fantasies of mine was to learn how to ride a horse. This book offers a complete guide to horse riding and a lot more with easy language. 
If your friend has children, they'll surely love this gift for the kids.
9. Horse-Opoly Board Game by Late For The Sky
I love board games and so do most of my friends. A new board game can be a great activity in a friendly gathering. 
I have played this game, and I thought any horse-loving people would love to play this game as well. If your equestrian friend has a thing for board games, this can be another charming gift for them. 
10. Horse-Print Trimmed Box Sign
Life really is better in the saddle, isn't it? The thrill of cutting through the wind on top of your horse is unmatchable by anything else in the world. 
Your friend will love to showcase this awesome box on their table.
11. Engraved Horse Lover Pocket Knife 
I own a pair of these pocket knives and gifted a few to my close friends as well. Any horse lover would love the beautiful equine design.
Besides, every equestrian knows the need for a pocket knife to do small tasks like cutting ropes. Your friend will love to have this pocket knife. 
12. Horse Lover T-Shirt Who Love Horses
T-shirts are a great way to show what we love most. Most of the people I know wear T-shirts to show their hobbies, interests, etc. 
As a horse lover myself, I have three T-shirts with horsey designs. They were given to me by my friends, and I simply love them.
 That is why I recommend you buy one of these for your friend as well. 
13. Panel Wall Art Black Friesian Running Horse
Every single one of my equestrian friends has decorated their walls with this type of stunning wall art. Anyone would stare at this beautiful wall art in the living room. 
You know your friend wants to showcase how much they love their horse. If they don't have wall art already, then this is the perfect opportunity for you to become the center of attention with a stunning gift. 
14. Vintage Scrapbook Album DIY
The people who have kept a scrapbook album at least once in their lives know how important it is to them. It's the perfect way to preserve beautiful memories in pictures.
Even though nowadays people are moving on from scrapbooks to smartphones, the physical presence of the memorable photos gives an entirely different feeling. 
 Your horsey friend will enjoy the equine design on top as well. Just go for it!
15. Herd Your Horses Board Game
Another fun board game for equestrians. I have played this game too, and it's even more fun than most board games I have ever played. 
Buy this and get ready to spend some quality time with your equestrian friends. 
16. Horse Music Box Color Changing LED Lights
This is a beautiful music box that even offers an option to choose your song. All you need to do is choose a song from the given options that your friend might like. 
The personal touches matter to every single gift. On top of the beautiful design, you get to add your personal touch to the gift. 
It's another example of a perfect gift for equestrian people. 
17. Horse Fly Mask
If you have a cool friend who participates in horse shows, this gift will be perfect for them.
18. Standing Horse Statue
The perfect decorating item for the living room of any equestrian person. The statue is 14 inches tall and made of iron with an eccentric design attracting people's attention. 
Horse lovers anywhere in the world will love this. 
19. Equine Care Series 7-Piece Grooming Kit
Who doesn't love to take care of their beautiful animals? This kit offers everything a horse owner needs when it comes to grooming their horse. 
It has 7 different types of grooming essentials. On top of that, it has six extra packets for storage. 
This is a practical gift, but your friend will have a lot of fun when grooming their horse using it. 
20. Ovation Equestrian-Helmets Deluxe Schooler
This cool helmet will instantly improve the look of anyone. You are guaranteed to see a smile from your friend when you give it to them. 
21. Funny Horse Bathroom Quote Metal Sign
A lot of people like to keep funny signs in their bathrooms, for silly laughs.
This metal sign is bound to put a smile on anyone's face that's going to perform the most natural act humans can do.
Horse lovers will enjoy it even more! It's another perfect funny gift for equestrians.
22. Horse Outdoor Garden Decor Wind Chime
This outdoor wind chime is beautiful in itself.
The soothing sound that reminds everyone that wind is blowing, it's something totally different. It prepares people for the sweet smell of fresh air.
It's another example of a perfect gift for equestrian people.
Frequently Asked Questions
Q1. What To Get For Someone Who Likes Horses?
It mostly comes down to the personal preference of that person. If you want to give someone a gift, the best thing to consider is what you know about them and what they like. 
If they decorate their house with horsey things, then get a portrait, wall art, statue, etc. If they like to wear T-shirts, then get them a T-shirt for horse lovers. 
Likewise, if they're into practical things more, get them a grooming kit. 
Q2. What Should I Get For My Horse For Christmas?
That also depends on your preference. But you can start by considering the things your horse needs instead of what you want your horse to have. 
For example, your horse needs an antibacterial glitter hoof balm that helps to heal damaged hoofs. Christmas might be the right time to get your horsey the right care it needs.
Also, if your horse is alone most of the time and gets bored, you can contact him with a boredom breaker toy. 
Q3. What Does Every Horse Owner Need?  
There are some very essential things that every horse owner needs. 
These are:
Feeding Equipment : Feed pan, feed container, water trough, water heater for cold weather. 
Barn Maintenance : Pitchfork, stable broom, manure fork, fire extinguisher, extension cord, dry place for hay.
Handling and Grooming Equipment : Halter, mane comb, lead ropes, fly repellant, hoof pick, curry comb, body brush.
Driving Equipment : Harness with bridle, driving whip, helmet, vehicle. 
Conclusion
We hope our list and guide have helped you through the difficult process of choosing the right gift for an equestrian friend. The task shouldn't be so difficult, but we often tend to overthink. 
The truth is, your horse-loving will appreciate any of the gifts you choose from our list. So don't beat yourself up over it and just decide on something.